Find a Car That Starts With B – there are so many different types of cars, from speedy supercars to a trusty pick-up.  If you need to know different brands and models of cars for a crossword, quiz or work project, then you have come to the right place!
We've put a great list together for you, along with a bit of information about the car and a photo where we can source one.
Have a look at our list of different cars that start with the letter B!
Bugatti
Bugatti is a hyper-car manufacturer that was founded in 1909 by Ettore Bugatti. The company 'Bugatti' was founded in France. When Ettore Bugatti died he had appointed Pierre Marco to take over the company. Volkswagen finally acquired the rights to own the company legally in 1998.
BMW
BMW was founded by four German engineers in 1916. Franz Josef, Gustav Otto, Karl Rapp and Camillo Castiglioni.  BMW used to specialize in airplane engines. Before manufacturing cars. BMW Stands for Bayerische Motoren Werke (Bavarian Engine Works Company).
Bentley
Bentley Motors Limited is a British manufacturer and marketer of luxury cars and SUVs, Bentley was founded by Walter Owen Bentley. The automaker has been producing cars for over a century. Walter's mission statement was "To build a good car, a fast car, the best in its class." This statement still rings true today.
Brabus
Brabus is a German high-performance automotive aftermarket tuning company for Mercedes-Benz, Smart and Maybach. Although in 2022 it also tuned 2 Porsches and even a Rolls-Royce. Brabus was founded in 1977 by Bodo Buschmann and Klaus Brackmann.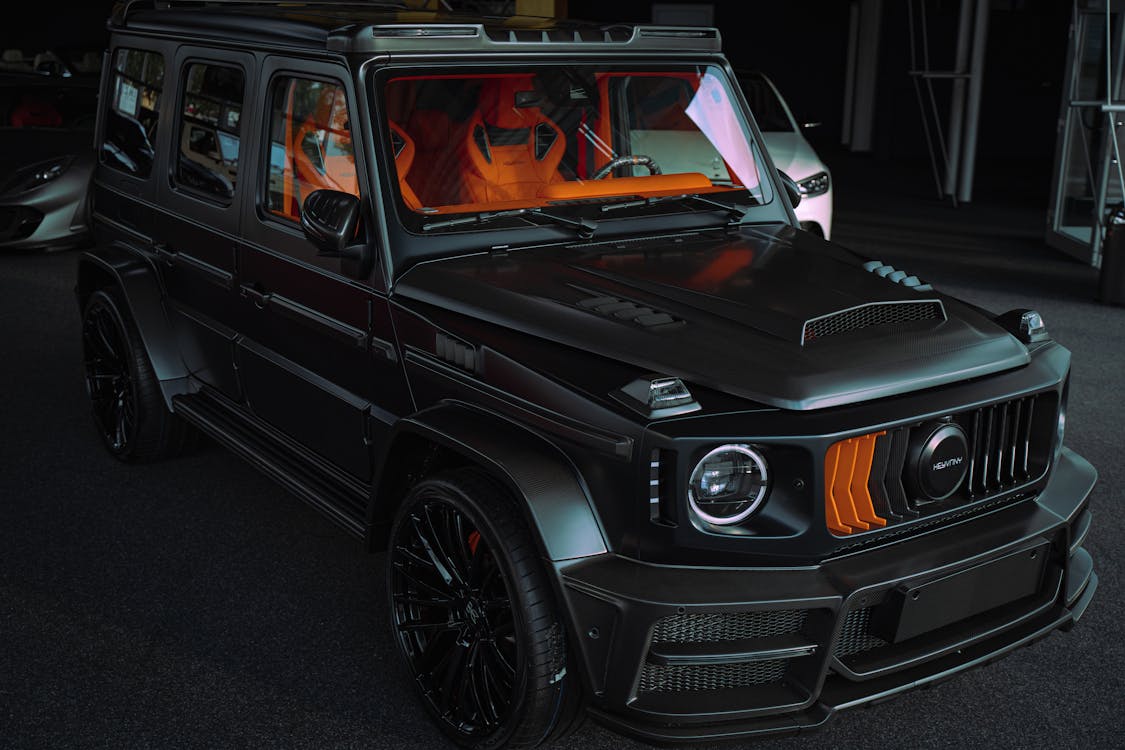 Buick
Buick is the oldest auto maker in the USA, and is also one of the oldest across the world. Founded in 1899 by David Dunbar Buick. Along with many other USA-based automotive brands, Buick is headquartered in Detroit, Michigan.
Bedford
Bedford was an automotive brand manufactured by and founded by Vauxhall Motors. Established in April 1931, Bedford Vehicles was set up to build commercial vehicles. Bedford used the Griffin logo on the badge of their vehicles, which symbolises the connection with Vauxhall Motors.
Bowler
Bowler Motors was founded more than three decades ago. Bowler converts Land Rovers into potent off-roaders used in hill-climbs and other motorsport events. Over the years, Bowler has built an incredible back catalog of hardcore off-roaders.
BAC
The Briggs Automotive Company, or popularly known as BAC, has been around for just over a decade, its first and only car since the companies establishment is called the BAC Mono, which is a single seater and track focused sports car.
Brilliance
Brilliance was founded by Chinese chairman Yang Rong. The company started out as one of China's leading maker of mini-buses, but today it is a car company with BMW holding 100% shares in the company.
Bertone
Bertone was founded in 1912 in Turin Italy. It was an Italian automotive company that was well known for car styling, coachbuilding, and manufacturing. The company styled and designed cars for many different top automotive brands likes Lamborghini, Mercedes Benz, Volvo, Ferrari, Fiat, Aston Martin, etc.
List of Cars that Start with B
BAC
BAIC Group
Balaton
Ballot
Bandini Automobile
Barkas
Basil Green Motors
Batten
Bavarian Auto Group
BAW
Beattie
BeiBen
Beiqi
Belga Rise
Belkommunmash
Belsize
Bentley
Berkeley
Berliet
Bernardini
Bertone
Bestune
BharatBenz
Biotechnia Ellinikon Trikyklon
Birchfield Motor Company
Birkin
Birrana
Bitter
Bizzarrini
Bjering
BMW
BMW M
Bollee
Bollore
Bolwell
Bond
Borgward
Bosmal
Bowler
Bourassa
Brabus
Brammo
Brasinca
Brems
Brennabor-Werke
Brewster
Bricklin SV-1
Briggs Automotive Company (BAC)
Brilliance Auto Group
Brisco
Bristol
British Salmson
Brock Motors
Brooke
Brooks Steam Motors
Brough Superior
Brush
Brutsch
BSA
Bucciali
Buckle Motors
Buckler
Buddy
Bufori
Bugatti
Buick
Bukh & Gry
Bulant
Bulgaralpine
Bullet
Burton
BUS
Büssing
Byton
BXR
BYD